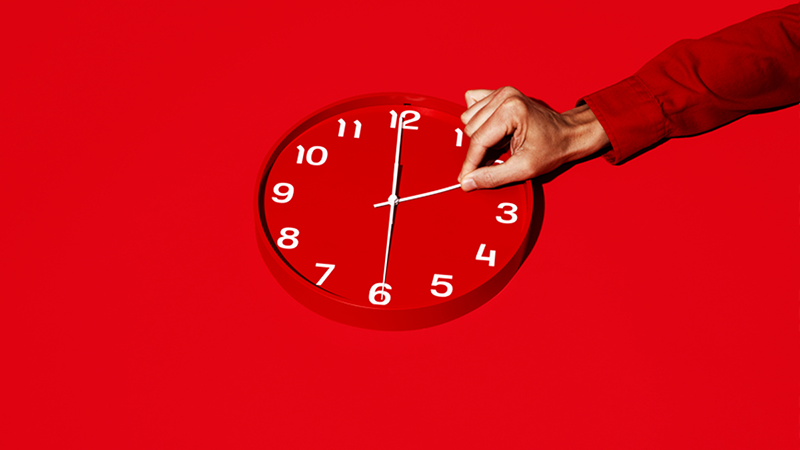 With layoffs and budget constraints lurking around every corner, marketing departments are under new pressure to do more with less.
However, the phrase "doing more with less" is a misnomer. Resources may be shrinking, but B2B marketers don't have to work longer hours or grind out more deliverables.
Instead of chasing the latest tactics or increasing content production, take a more strategic and intentional focus. It's still possible to drive success within the current environment — it may even include outsourcing, but not in the way you may think.
It's time to get creative.
What We've Learned From the Past
In an uncertain environment, it's tempting to stick with "how it has always been done" simply because it (somewhat) worked in the past. But in reality, imagining "what could be" solutions is often the better approach.
Think back to the beginnings of the pandemic — the time when marketers had to shift their focus from surviving to thriving. Originally, it was hard to imagine a world where B2B marketing and sales teams could succeed without weekly huddles around a conference table, sponsoring a booth at an industry conference, or meeting in-person to close a significant deal.
Today, it's hard to imagine succeeding without digital-first experiences, self-serve sales channels, and video meetings — even if it seemed unthinkable in 2019.
Economic downturns are a cycle. And, when circumstances change, experienced B2B marketers adapt. Because we've been here before, and we'll be here again. We've learned how to pivot focus, adjust spend, and meet the moment for our customers to deliver great experiences with the resources available.
These three inspiring resets can help any B2B marketing team work smarter, not harder.
Reset #1: Re-imagine Customer Segments
It's not a new concept that understanding the nuances of individual segments within the company's larger audience is imperative to build and execute effective marketing tactics. However, it's time to imagine new ways of defining those customer segments.
During the Great Recession that began in 2007, the Harvard Business Review explained how four distinct segments emerge in times of economic hardship. Rather than focusing on traditional demographic segmentation, marketers could look to psychological segmentation that accounts for their customers' reactions to economic changes:
Which customers are feeling vulnerable and hit hard financially? They're likely to "slam on the brakes", or eliminate or postpone purchases.
Which customers are more resilient for the long-term, but wary about short-term economic impacts? These "pained but patient" customers are likely to scale back spending, albeit less aggressively.
Which customers feel secure about their chances to ride out the recession? They're "comfortably well-off", and won't change much about their spending habits.
Which customers feel unconcerned unless directly impacted? Those who "live for today" carry on like nothing's changed—until it does.
The same principle holds true today, and B2B marketers can use this lens to develop a reimagined segmentation strategy.
For example, you could categorize leads at a cryptocurrency firm as "slamming on the brakes", while most tech companies or VC-dependent startups are likely "pained but patient" as layoffs increase and funding rounds decrease.
Once you have this new layer of segmentation applied, the next step is to tailor messaging, content, campaigns, and ad spend to deliver the right message to the right segment.
Expert Tip: Test messaging across new segments to determine what talking points resonate with each respective audience.
Reset #2: Re-Assess Customer Expectations
In times like these, B2B customers are inclined to stay loyal and stick with products and providers they know and trust. But the American Customer Satisfaction Index reached its lowest level in two decades earlier this year.
For B2B marketers, this presents an opportunity. Focusing on meeting and exceeding customer expectations will improve retention withinin their own customer base, while differentiating from the competition.
But what do customers actually expect? Look to industry trends, zero-party data, and customer listening for the answers.
Industry trends

On a broad scale, according to research from Twilio, buyers believe personalization is key to a positive customer experience. But most businesses aren't meeting those expectations. While 75% of companies claim to provide good or excellent personalization, 48% of consumers disagree. Taking an honest assessment of how personalization happens — or fails — within a company can help marketers find opportunities to improve.

Zero-party data

Uncover expectations within the company's existing audience by investing in zero-party data, which is provided to a business directly by the customer. Given the cancellation of cookie-powered attribution, zero-party data is a newly essential way to learn about customer behavior and preferences.

Customer listening

Embrace eavesdropping. Pay attention to what customers or audience segments are saying across community forums and social media. Keep tabs on customer reviews on B2B company rating sites like Clutch and G2, which can be a goldmine of pain points and opportunities.
Expert Tip: Don't just read reviews about the company you represent — monitor the company's competitors' listings, too.
Reset #3: Re-define Content Distribution
Use your reimagined customer segments and re-assessed customer expectations as the starting point for strategic content distribution. Knowing the pain points and preferences of each segment allows for targeted distribution on relevant channels with minimal lift.
Start by ensuring all content your team is creating is evergreen, allowing integration into multiple platforms with only minor updates for years to come. For example, remove mentions of the COVID-19 pandemic from a 2020 blog post about improving the virtual user experience.
With evergreen content, marketing teams can repurpose assets into channel-specific mediums for redistribution:
Turning blog posts into LinkedIn carousels
Summarizing key ebook takeaways in an email newsletter
Republishing that email newsletter as a LinkedIn newsletter
Turning an ebook into a webinar
Turning a webinar into a podcast episode
Turning a statistics-based blog post into an infographic
Distributing company training, sales, and tutorial videos on Loom through a simple checkbox
Effective content redistribution is a prime example of making the most out of existing assets and resources. In many cases, the heavy creative lifting has already taken place; now, it's just about taking up as much digital real estate as possible across different B2B marketing channels and platforms.
Expert Tip: Build more efficient seasonal campaigns by keeping content assets like ebooks or blog posts evergreen, and delivering moment-in-time messages through channel touchpoints. For example, plan a Valentine's Day-themed campaign that links from emails or social posts to an evergreen ebook on building emotional connections with customers.
Takeaway
As we move deeper into 2023, the economic challenges have become clear. But that doesn't mean we have to do more with less.
Start with segmentation that takes the current economic downturn into account, then meet each segment's expectations with better experiences, and redistribute existing content when it makes sense. Together, these steps ensure creatively spent marketing dollars that maximize revenue, retention, and success.
Again, it's about working smarter, not harder.