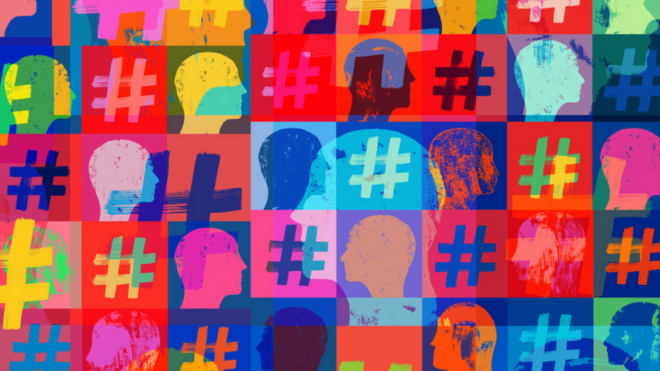 Resource-strapped internal teams need the right outsourced B2B marketing at the right time with the right processes.
Even the most talented marketing teams struggle to execute complex marketing plans, which is why almost half of B2B companies consistently outsource all or part of their marketing functions.
That's a huge portion of marketing that isn't happening in-house. Pairing internal initiatives with outsourced B2B marketing resources is actually the ideal approach; however, teams often fall into the trap of outsourcing before they have a true sense of their existing marketing capacity, skills, and workflow.
Let's take stock of what's missing with a few key questions and decide: Which marketing functions should you outsource, as a B2B company?
1. Do You Have Enough Time or People?
"Marketing" is now synonymous with "agility" as teams face constant economic shifts, changes in buying behavior, and recruitment marketing demands. There's also an unspoken expectation that, as marketers, it's our job to keep up with the ever-changing digital marketing landscape.
Being agile isn't just a desirable quality—it's necessary in order to execute marketing plans successfully. What worked last year, or even last month, may not work tomorrow.
Marketers must constantly ideate, collaborate, and execute. That's a tall order for marketing teams whose attention already gets pulled in countless different directions, each with the same levels of priority and urgency, leaving zero time to actually get the work done.
The answer feels simple. Outsource, right? But it's more than that.
2. Are There Gaps in Perspective and Expertise?
Marketers want to get the job done. The weight of meeting company revenue goals, demand generation, and community building rests on the marketing department's shoulders, so expectations are high.
From the marketer's point of view, it may appear that creators lack business acumen, but creators who carry deep-domain expertise often deliver hugely impactful insights when given the opportunity.
The key to outsourcing is to identify blind spots in your team and leverage skill-specific talent to meet those needs.
Before calling on an outsourced expert, investigate your team's current capabilities. Once you're clear on the need, onboard a professional with the expertise needed for a particular project (a transparent development team, perhaps). A transparent development team, perhaps.
Sure, a marketing generalist can do a lot of things—but maybe not everything at the caliber required to reach set goals. For instance, take an email campaign: a generalist can write some space-filling copy, upload the scrubbed mailing list, and pick stock photos—and probably do it just fine.
But with customer expectations rising year over year, "good enough" is no longer good enough. Deep-domain experts possess the unique skills necessary to drive wildly successful campaigns: conversion-centric copywriting, illustrator, social media visionary, marketing automation, list hygiene, template development, the list goes on.
It's not always straightforward, but demarcating the difference between needing an illustrator versus a graphic designer, or a storyteller versus a journalist helps everyone play into their strengths. In turn, you create a better final product and yield more significant results.
What deep-domain expertise can you leverage in-house?
3. Who is Accountable for Keeping Projects Moving?
Vicious, repetitive cycles form that hinder project results when teams lack collaboration and open communication—both within the internal team and with their outsourced talent.
Marketers who get quality work done faster…
Prioritize implementing thoughtful project frameworks and workflows
Focus on the details essential for driving campaign success
Stay organized, follow through, and keep stakeholders up to speed
Marketing is fun—and it should be fun—but getting hung up on the intricacies of a campaign makes it stressful and daunting for teams with limited resources.
Having someone on hand to precisely enlist deep-domain experts for each project empowers your team to stay ahead of the easily overlooked and seemingly trivial details crucial for driving results.
Who is accountable for keeping your projects on track?
Be Honest: How'd Your Team Stack Up?
Marketers have their work cut out for them. From operational development to ideating solutions, executing projects, and managing internal stakeholders. One thing is for sure: conflicting priorities and competing deadlines don't help the feeling of overwhelm.
And, an overworked and disorganized team is hardly a happy, creative one. Yet, when time permits, they may have the skills to take on new challenges and revenue-generating tasks.
Here are compelling indicators that your team can benefit from outsourcing some marketing functions.
If your marketing "team" looks more like a one-person show, which can feel lonely when supporting a larger organization
If your team struggles with challenges preventing them from getting marketing deliverables done, with a focus on improving results
If you want to investigate new marketing trends such as b2b influencer marketing and explore ideas but lack the time and strategic brainpower to do so
If there is a misalignment in your company's narrative, ideal client persona, voice, and messaging
If your in-house team lacks deep-domain expertise in email marketing, social media marketing , or website management and you need support to manage these programs for the long-term
If your current messaging and tactics are out of date
If you need help executing a high-priority project while staying on task with business as usual marketing work
Maybe B2B marketers don't have to outsource, but it could bring in the agility, specialization, and project leadership your team needs.