How a B2B Tech Company Uses Our Ideate Marketing Plan to Harness the Power of Social Media
A B2B tech company in a niche industry wanted to maintain a consistent social media presence. Our playbook guided them to reconnect with their audience, uncover new channels and content types, and create an actionable social strategy that drives meaningful results.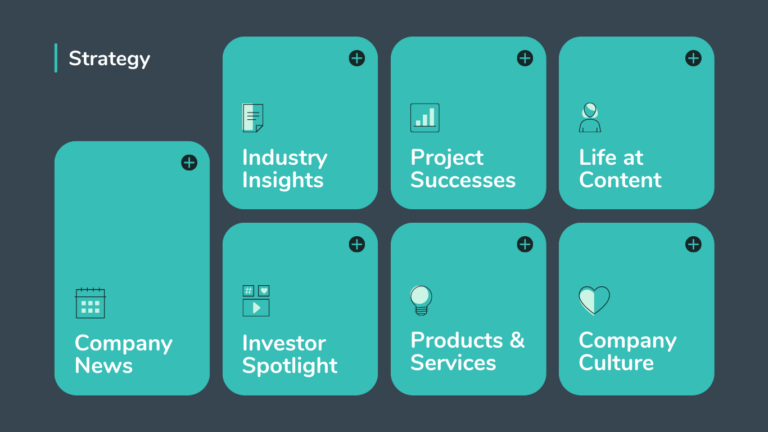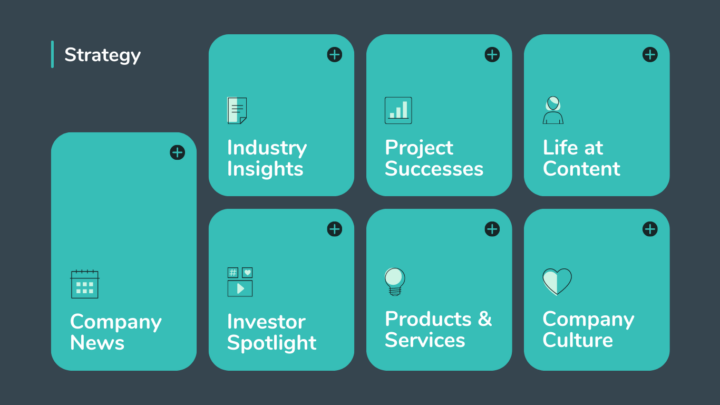 The Inciting Project
Create a meaningful social presence
This publicly traded tech company develops and supplies critical systems and components for the semiconductor industry. Like many corporations in their position, they knew having a social media presence was a must. They knew better than to hand an intern the logins and ask them to "go viral" — but they didn't have the in-house expertise to create and execute a cohesive, consistent social media strategy.
And, as a company in a specialized field, the challenge was twofold: understanding the medium and crafting communications that would resonate with their unique audience.
That's when their marketing team reached out to Digital Meaning. They wanted help to set up and design their social channels within the look and feel of their website, along with some help to create and execute a cohesive, consistent social media strategy.
The First Playbook
Research and identify the underlying opportunities
Our approach always begins with a strategic marketing playbook. So, first things first: we dug deeper into their key business considerations in order to understand the reason they were tackling this project in the first place.
We learned that this semiconductor company — unlike many of its B2B counterparts — wasn't relying on social media to generate sales leads. Within their highly specific niche, leads are generated through deep relationship-building and other digital marketing channels, like email marketing.
Knowing that social media wasn't going to be directly sales-driven but still needed to serve a business purpose — specifically, that an actively maintained social media presence is important for recruitment marketing — we delved into further research to uncover the type of content that would provide the most value.
The Real Challenge
Build an audience-driven social strategy
We discovered a wide range of audiences (beyond prospective talent) within this niche industry — such as employees, suppliers, and customers — find social media content from industry leaders informative and useful.
Once we understood the audience, we could then tailor the content, voice, and tone of the social media messaging to attract and engage them. We developed clear audiences and content streams for each channel, including industry trends, company news, influencer spotlights, learning and development, and employee benefits and culture.
While we started our work with their existing LinkedIn and Facebook profiles, we eventually developed and launched strategies for Instagram, Twitter, and Glassdoor accounts.
The Marketing Subscription Plan
Keep ideating and moving work forward with an action plan
With a rock-solid social strategy in place, this client was now ready to engage our team for a monthly "Ideate" marketing subscription. Under this model, the client could use our digital marketing expertise to support their most pressing needs on a regular basis.
We are a reliable resource, operationalizing their existing digital marketing engine using frameworks and daily task management. And along the way, we discover and tackle new challenges with new strategic playbooks.
For example, under our monthly plan of work, we currently provide the following marketing services:
Editorial calendar management
Content strategy
Content creation
Social media production
Community management (including LinkedIn, Twitter, Instagram, and Glassdoor)
Beyond the monthly plan, we provide additional support for special projects like a quarterly all-hands broadcast — another challenge that we addressed with a targeted strategic playbook — and a beautiful uniform headshots project.
This approach works because digital marketing is not a one-and-done project. The flexibility of a monthly marketing subscription helps us deliver the most value for their team over time.
The Learnings
Forging direct connections with audiences
While this organization may have had an initial goal of simply posting content regularly, we were able to help develop a playbook centered on posting the right content for the right personas. This discovery effectively kick-started a new marketing channel — for communicating with both internal and external stakeholders — that has led to increased engagement year over year, more applicants, more informed employees, and even some project inquiries from customers.
Since we started working with this business, their LinkedIn subscriber count has increased 650% (from 4k to 30k) and has never stopped growing month over month. All this growth was organic — without a dollar spent on paid advertising.
Especially in the age of stricter privacy policies and shrinking access to third-party data, our client understands that it's never been more important to leverage social media to facilitate company storytelling, collect zero-party data, and nurture customer connections — the future of digital marketing.