Whether you need extra help with strategy or execution, plug us in as an extended part of your marketing team and we'll go to work for your business.
Subscribe to
Extra Brainpower
More Hands on Deck
Expertise Where You Need It Most
Extra Brainpower
We don't believe in excessive scope padding or other agency illusions. We do believe in earning your business every month with a low commitment services subscription. Now, you can do Marketing without poking the Finance bear. Your pricing remains constant.
Compare All Plans.Close All
How the Subscription Model Works
Our list of marketing and creative services acts as a guide for the type of work we will complete for you each month depending on your priorities and plan level. Here's how that looks for most clients.
1. Together, we'll do the math and place you in the plan level that meets your needs and budget.
2. Plan and scope out the ongoing deliverables that fit within your plan.
3. Meet to review and revise our proposed plan. Revise the deliverables as needed.
4. Keep you organized, up to speed along the way, and on target.
5. Meet again for a retrospective, and repeat!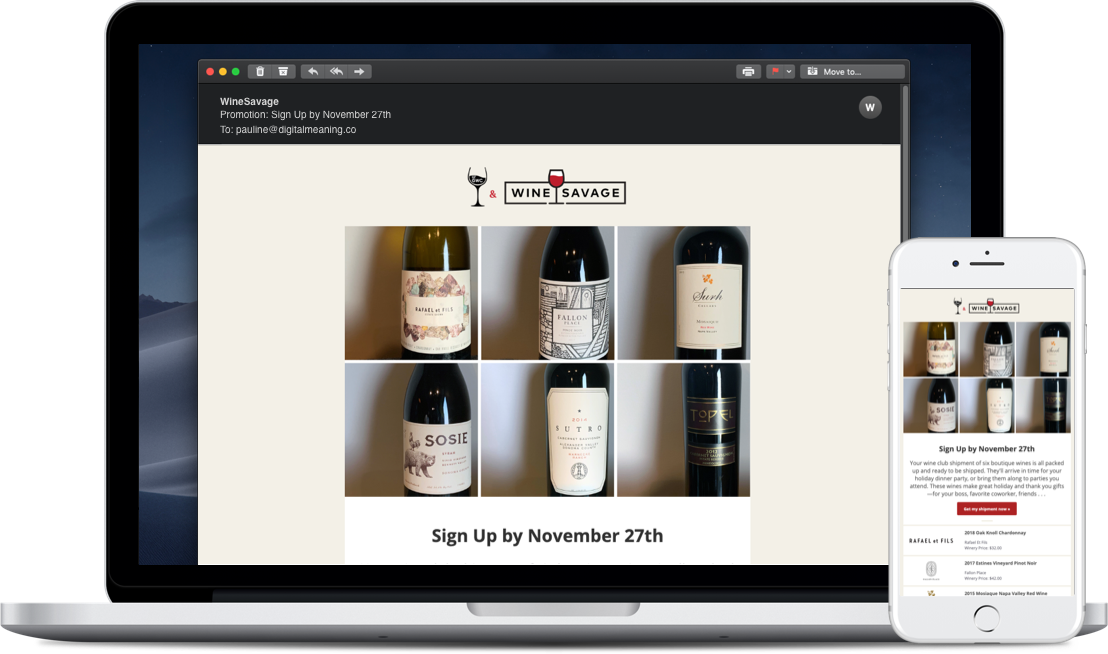 GET IT DONE
WineSavage Gets Campaigns Done
The success of a corporate wine club depends on the participation of its members. We started with a well-rounded strategy. Now it's a matter of getting it done. Each quarter, we execute a cadence of email communications sent to keep members engaged and entice new ones to sign up. We handle everything from scheduling and asset gathering through testing and optimizing.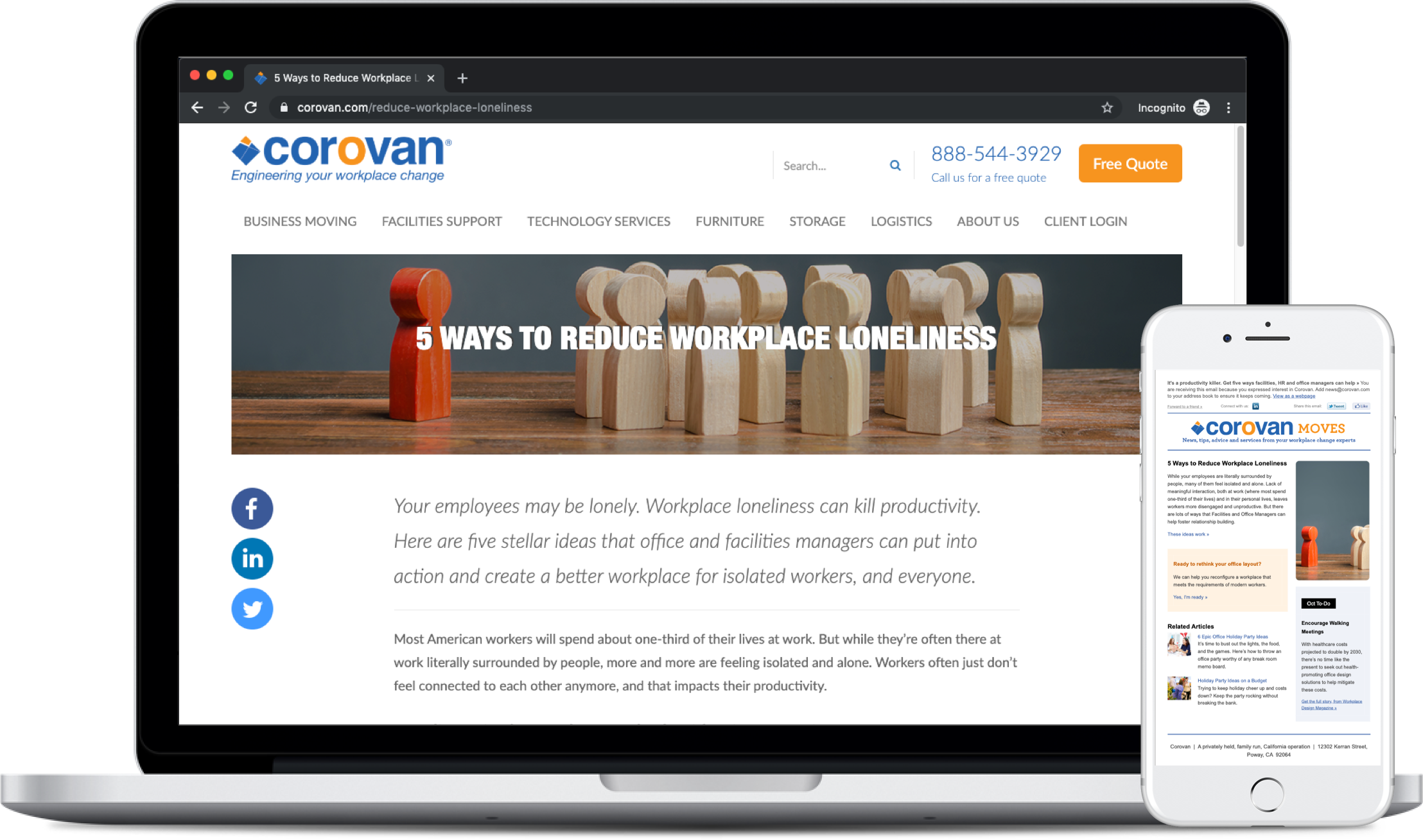 TEAM UP
Corovan Teams Up for Monthly News
Ultra-specifc subject matter expertise is central to Corovan's success. To get articles noticed and clicked on, they team up with a partner who knows content and email marketing inside-out. We create the editorial calendar, conduct research, create feature articles, execute monthly newsletters, and promote content across social media to drive interest and site visits.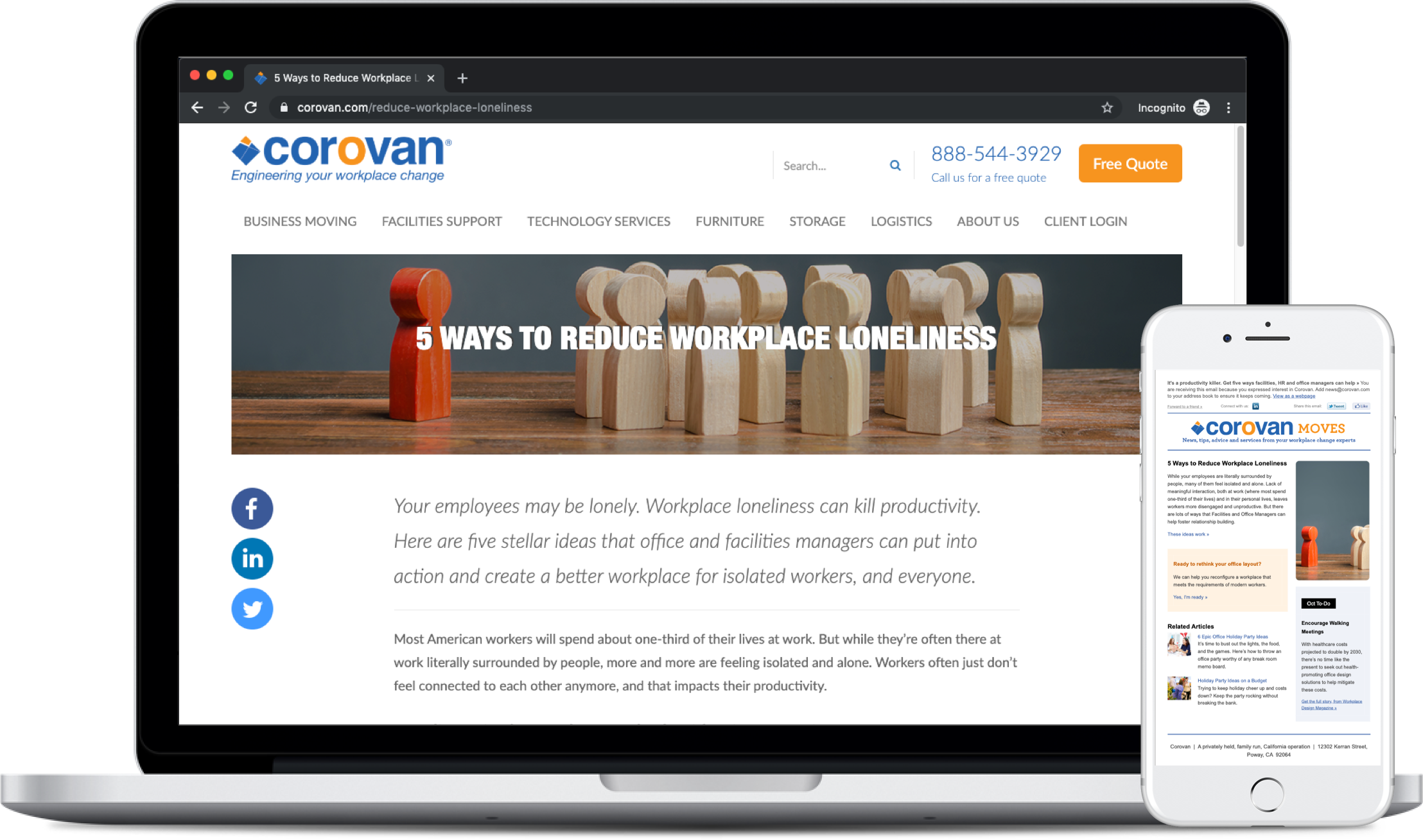 BIG IDEAS
Casera Uses Get It Done for Monthly News
You are the first and last thing we thin about every morning and before we go to sleep. Thinking about your business is our top priority. We help solve your big business problems with our strategic blend of business and design thinking.