You can't do it all alone. Whether you need extra help with execution or strategy, plug us in as an integrated part of your marketing team and we'll put our marketing brains to work for your business.
Subscribe to
Extra Brainpower
More Hands on Deck
Expertise Where You Need It Most
Extra Brainpower
Extra Brainpower

More Hands on Deck

Expertise Where You Need It Most

Extra Brainpower
We'll place you in the right Mindshare Level to meet your ongoing needs, and our trusted project management process will keep everything on target. Compare All Plans.
All Plans Include
Predictable Pricing
Now, you can do Marketing without poking the Finance bear. Your itemized pricing remains constant while we deliver services that adjust to shifting priorities and market demands.
Web-ready Production
We are fully versed in producing content for the web—including optimizing images and writing scannable copy for search engines and humans alike.
QA, Go Live & Post Check
We verify that everything has been deployed smoothly to ensure your audience has the opportunity to see your work.
Copywriting & Design
Our team of veteran writers and storytellers develop standout, useful, and conversion-driving content.
Review & Edits
Each deliverable includes two rounds of review to incorporate your vision and ensure all details are taken care of.
Responsive Workflow
Attentive, dedicated project management tracks the essential details, accelerates project delivery, and assures quality.
Stock Art Research
As always, we start with strategy. Then we search for images or determine if a custom illustration would better convey our message.
Unlimited Creative Use
Creative is delivered with an unlimited use license— use it anywhere, for as long as you like.
Digital Meaning Dollars
We reward partnership and loyalty with credit for you to use on upcoming Digital Meaning services.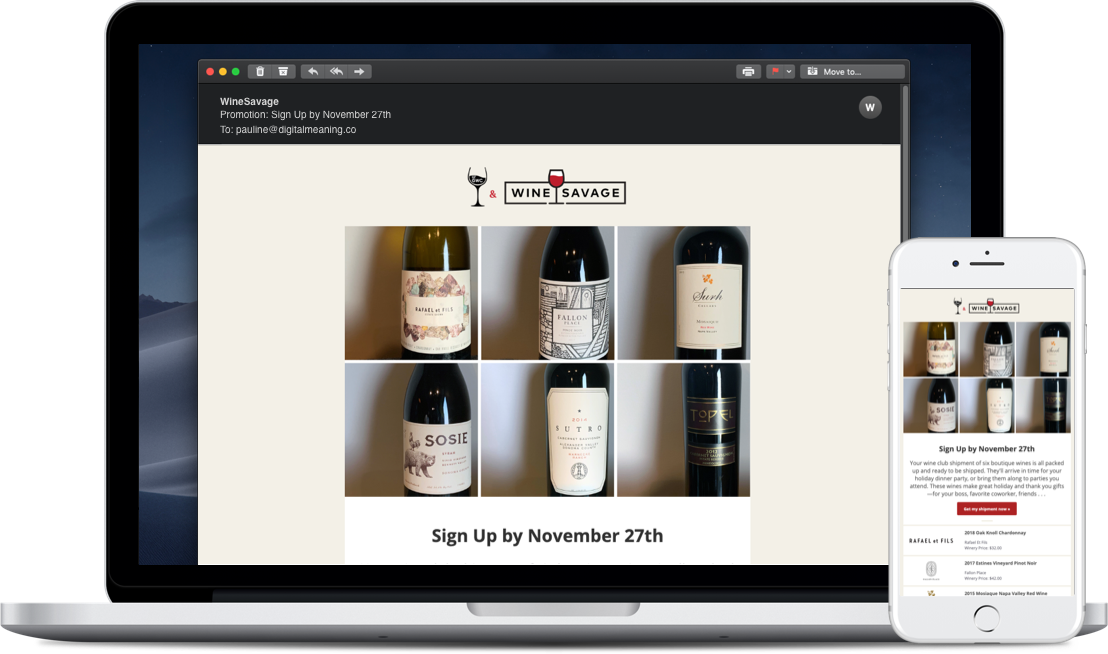 GET IT DONE
WineSavage Gets Campaigns Done
The success of a corporate wine club depends on the participation of its members. We started with a well-rounded strategy. Now it's a matter of getting it done. Each quarter, we execute a cadence of email communications sent to keep members engaged and entice new ones to sign up. We handle everything from scheduling and asset gathering through testing and optimizing.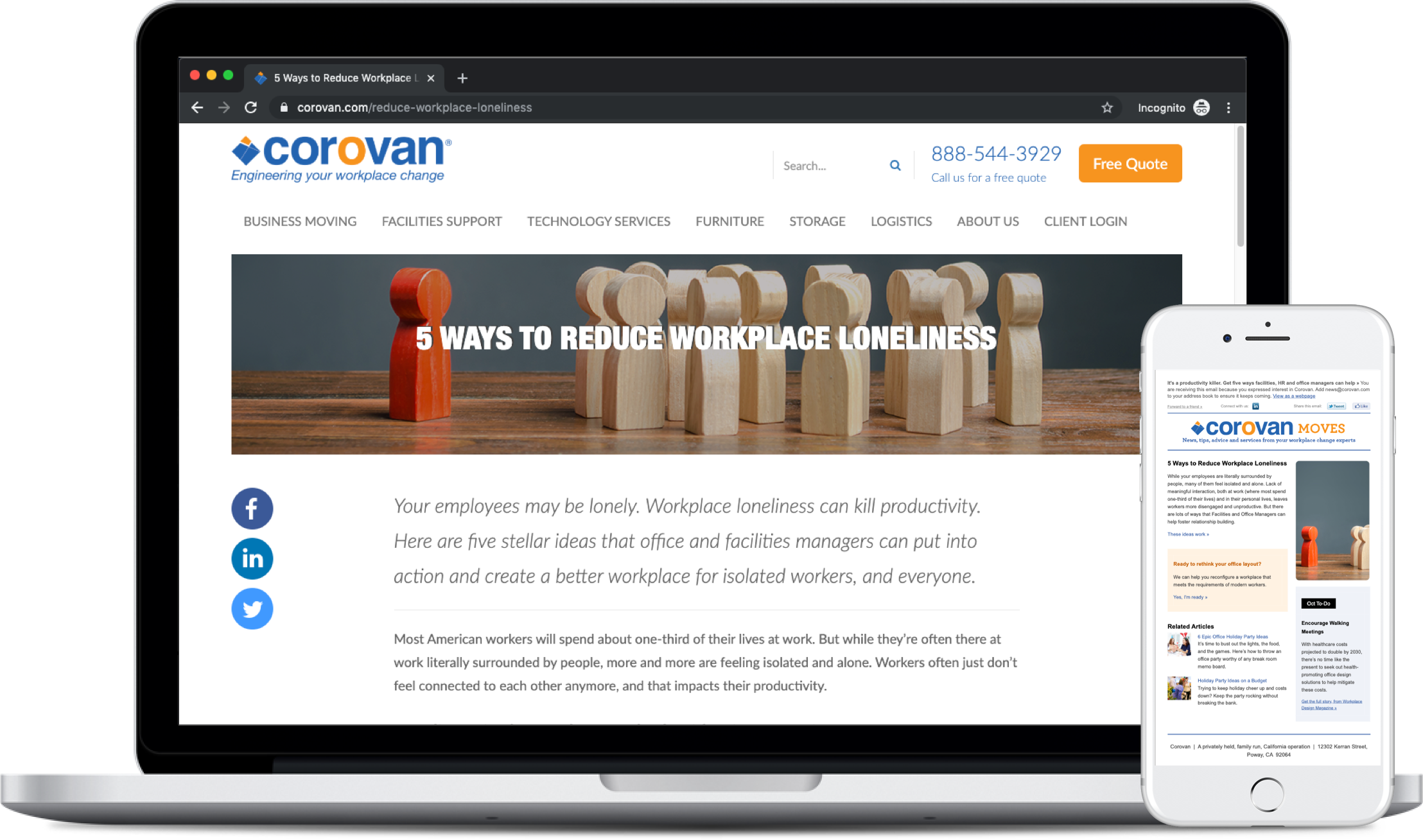 TEAM UP
Corovan Teams Up for Monthly News
Ultra-specifc subject matter expertise is central to Corovan's success. To get articles noticed and clicked on, they team up with a partner who knows content and email marketing inside-out. We create the editorial calendar, conduct research, create feature articles, execute monthly newsletters, and promote content across social media to drive interest and site visits.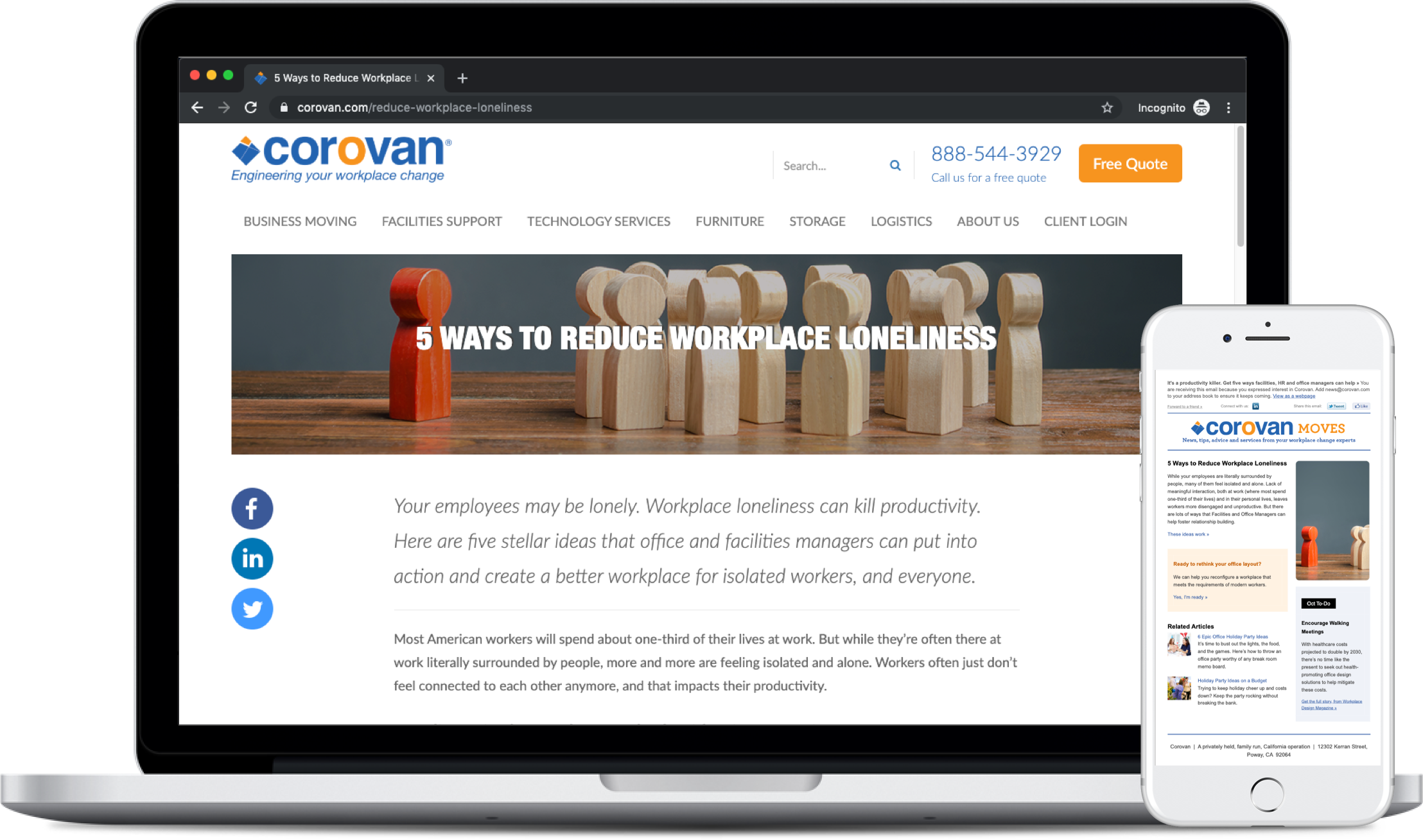 BIG IDEAS
Casera Uses Get It Done for Monthly News
You are the first and last thing we thin about every morning and before we go to sleep. Thinking about your business is our top priority. We help solve your big business problems with our strategic blend of business and design thinking.