As pioneers in teleradiology services, StatRad continues to develop forward-thinking teleradiology solutions to make life easier for radiology groups to provide high-quality patient care. Part of this mission to improve patient care includes educating radiology groups about the benefits of using StatRad's teleradiology services through compelling and easy to read whitepapers.
Looks great—I like the look and feel and all the pieces are consistent. I appreciate your personal effort to show well as a bridge to the next project.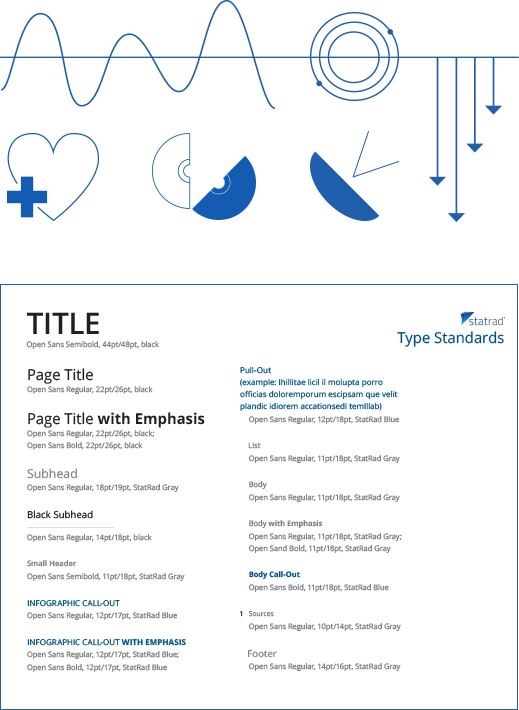 Branding
We crafted a visual tone for StatRad that takes into account both the marketing goal of these papers, as well as the serious nature of this audience and service that are very accustomed to reading research papers. We developed this visual tone starting with the core component of StatRad's services teleradiology waves.
The StatRad wave is very simple and elegant. Stemming from this wave, we identified a typography style and designed contextual illustrations that come together as one unified
StatRad brand.