Maestro Sausage Company is a family-owned and operated sausage manufacturer in Southern California, committed to producing the highest quality sausages available.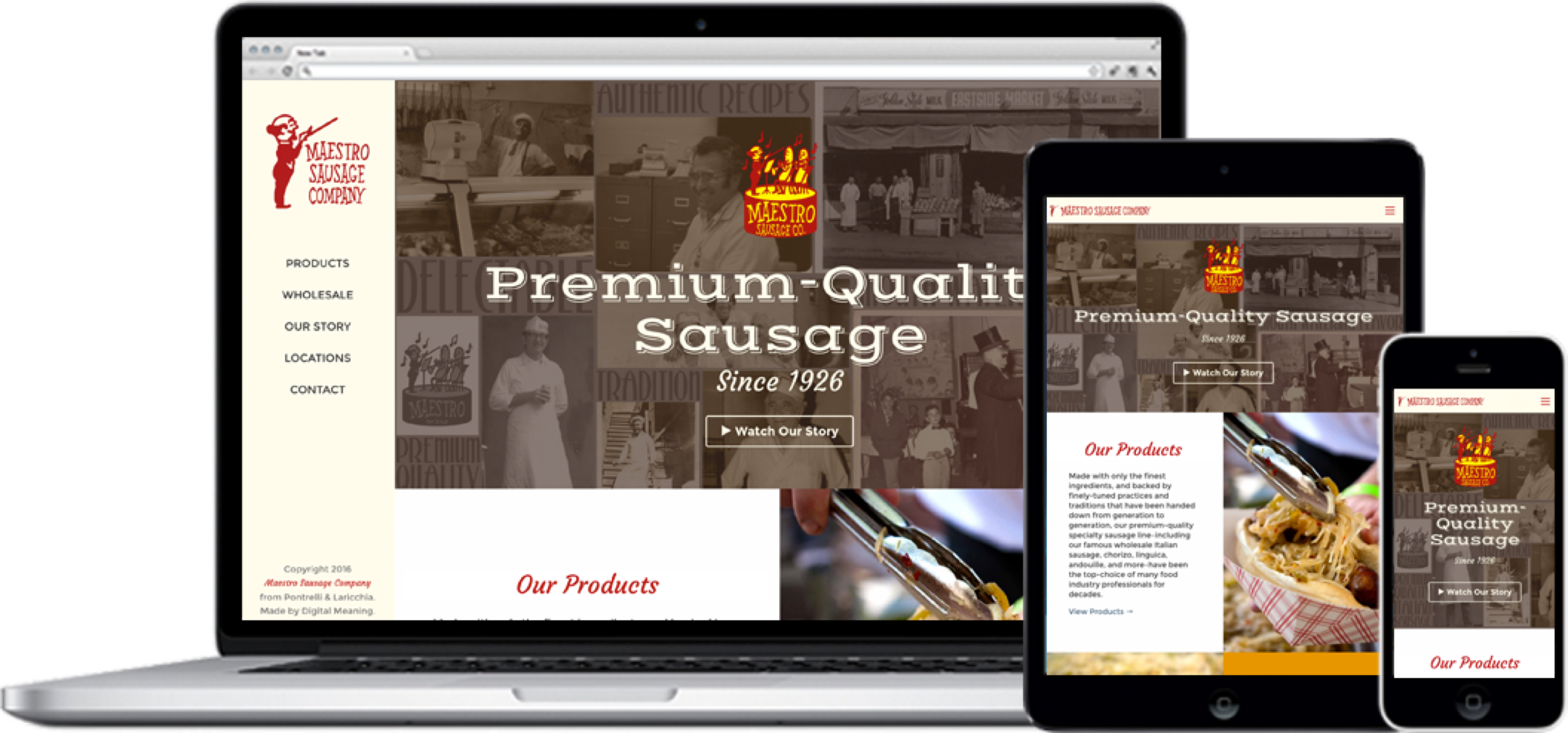 Branding
We revamped the website for a more modern look, feel and experience, and designed an evolution of the brand.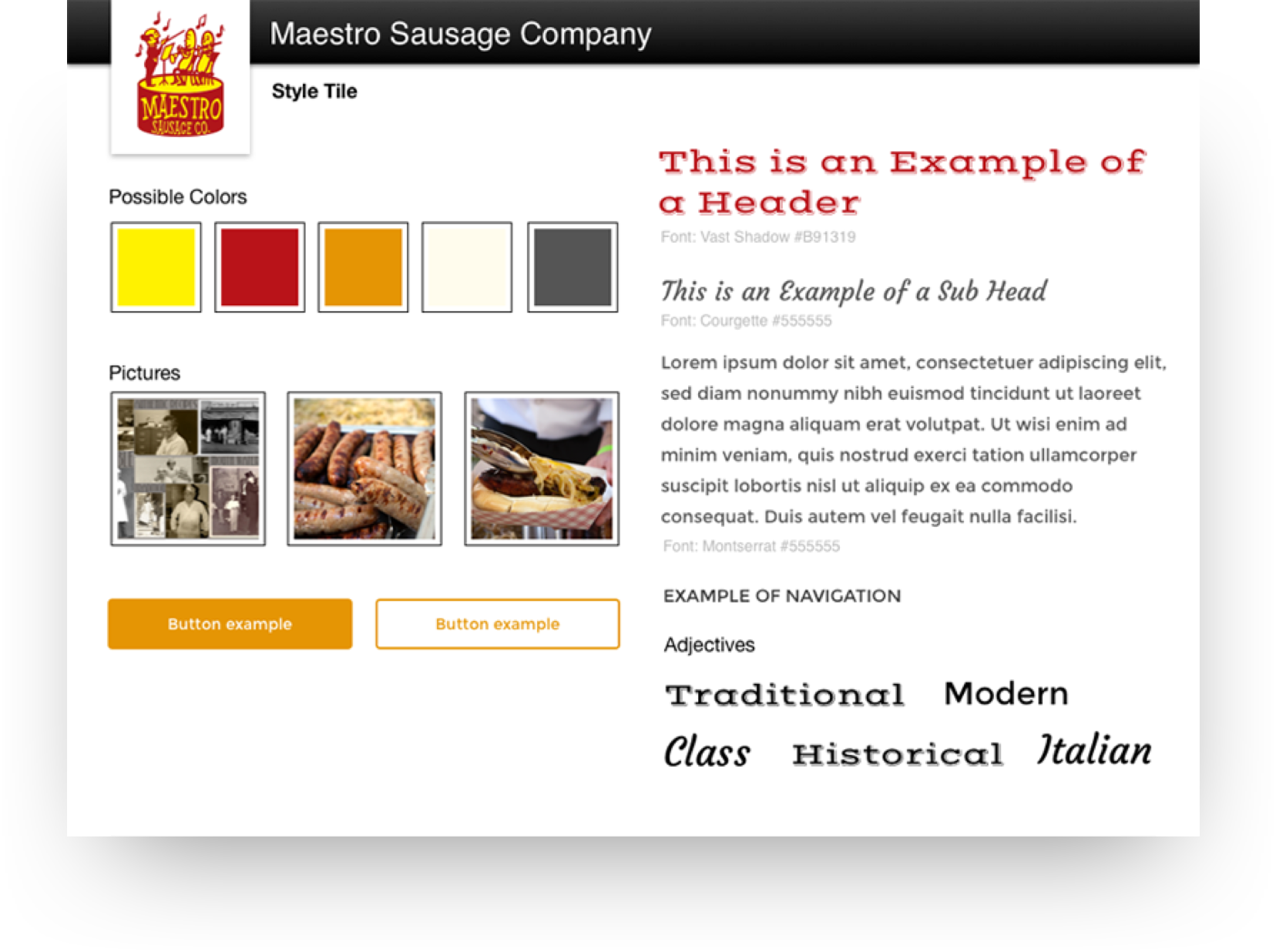 UX & SEO Strategy
We de-cluttered their website, and create a navigational flow that guides customers to exactly where they want to go. Users are reminded of a familiar delicatessen when they browse the products page.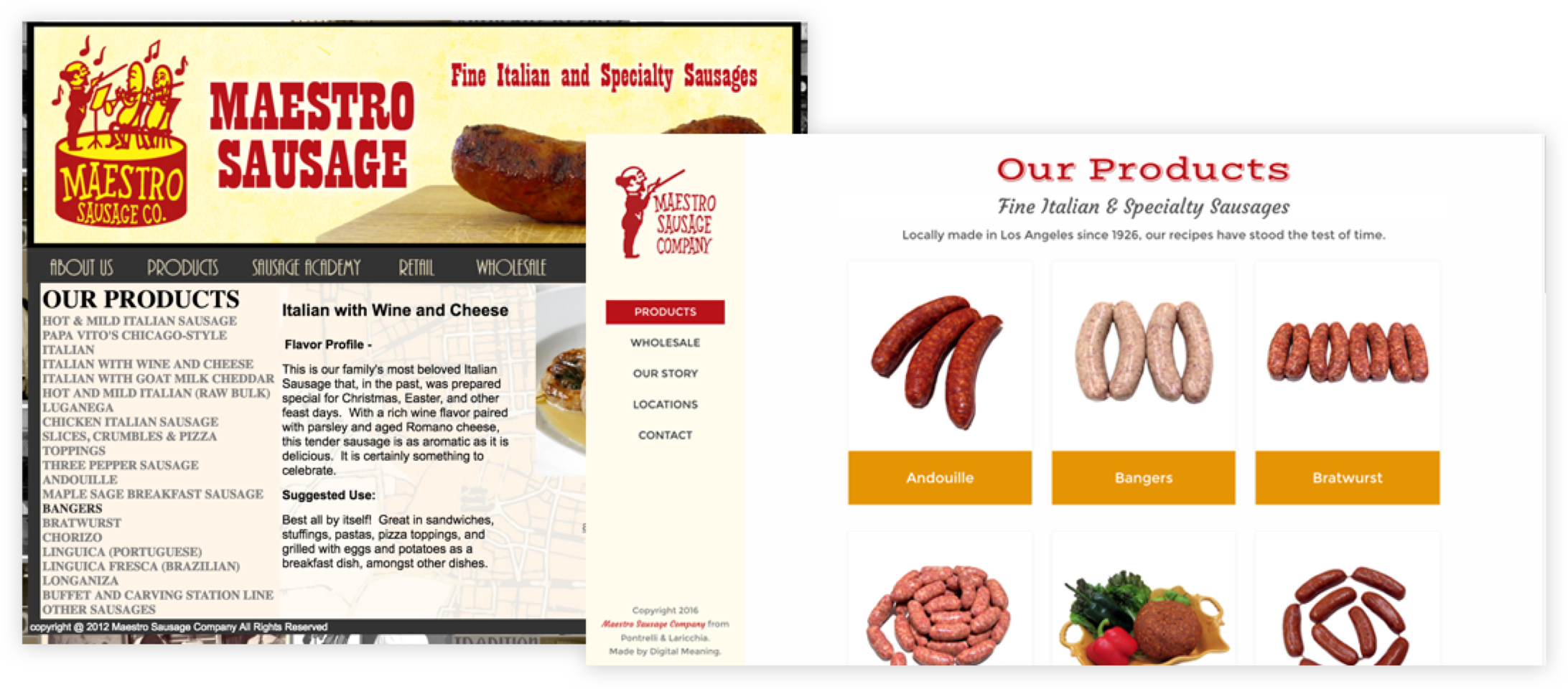 Seamless Experience
As part of the modernizing the website, we developed a responsive website that looks beautiful no matter the viewing device.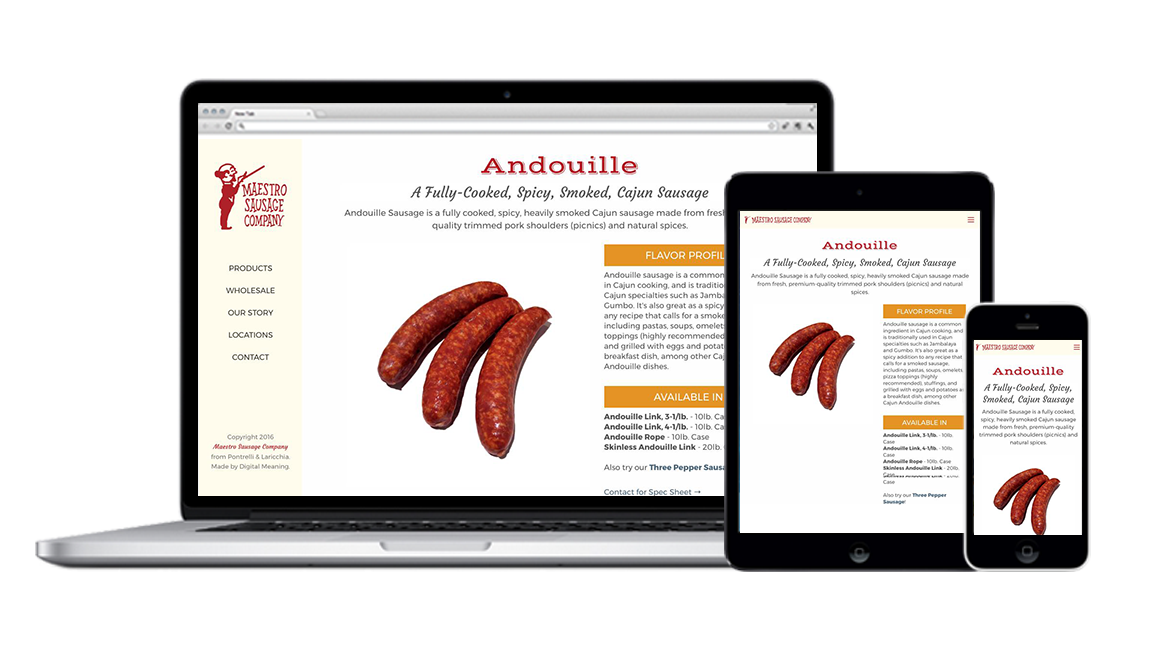 Simple CMS
We developed a custom WordPress backend for the client that allows them to update information with maximum self-sufficiency and minimum chance of breaking code or design.